11th January 2021
Dear Parent/Guardian,
Individual learning packs are to be collected from school on Monday 11th January. Teachers can be contacted during school hours via Seesaw. Messages received after the school day will be responded to the following day.
We are acutely aware that each family circumstance is unique and staff is here to support you as best we can during these very challenging days. Do not feel under pressure to complete all work set every day. We can all only do our best.
DENI continue to advise that the safest place for all children to be is at home so key worker support should only be used when there are no other safe alternatives. No pupils can be accommodated without prior consultation with Mrs Loughran.


Keep safe and take care of each other.
Mrs J Loughran
Principal
jloughran940@c2kni.net
.
Gallery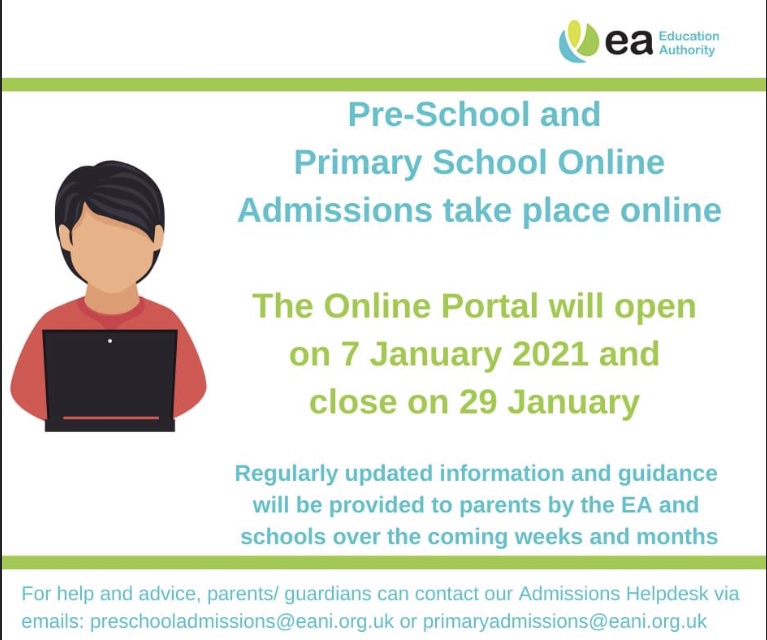 Admissions to Primary 1, 2021
Addendum to policies owing to Covid 19
Our school home learning plan during lockdown.
As the whole school has been forced to close owing to government directives,home learning will move to the Seesaw app. This app allows pupils, teachers and parents to communicate with each other.
In addition each pupil will receive a two week home learning pack which is to be kept in a safe place and used as directed by class teachers. This will ensure that all pupils will have access to paper materials as well as online.
This plan has been put in place as a result of parent responses to online learning during the first lockdown and we hope there will be opportunities for all pupils to continue with their learning while at home.
RC Electrical, website sponsor for 2020/21
Come and see what we do...
St Jarlath's Primary School 89 Charlemont Rd, Blackwatertown, Dungannon, County Tyrone, BT71 7HH | Telephone: 028 3754 8826

WEBSITE BY: SCHOOLWEBDESIGN.NET | Login