End of year message
Dear Parents,
We did it!
Thank you so much to everyone who worked together to keep pupils and staff of St Jarlath's PS safe this school year. To all of those who went above and beyond their job descriptions, thank you!
A special word of thanks must go to our cleaning and caretaking staff who kept our building Covid free.
Thank you to all of those parents who took the time to express their gratitude to all the staff of St Jarlath's PS; never have your words of thanks been more important.
Now it is time to put away the books, sit back, relax and enjoy a slower pace of life.
With God's blessings for a safe and restful summer for everyone connected with our school.
Thank you,
Mrs J Loughran
.
Gallery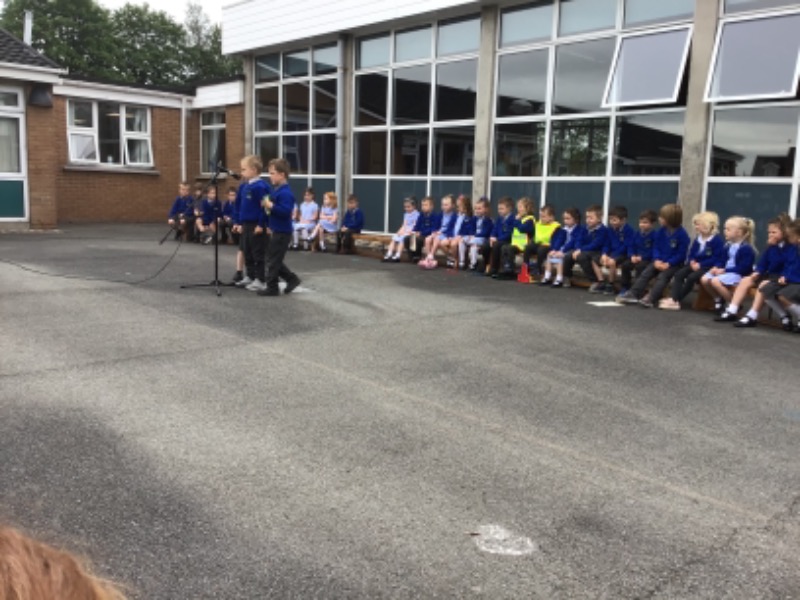 Ruby
Cara
Jarlath
Jacob
Cara
Liam
Caitlin
Cody
Ava
Niamh
Marcas
Karolis
Mathew
William
Sean
Alannah
Calendar
Wednesday, 28th July 2021
School closed for summer break
Thursday, 29th July 2021
School closed for summer break
Friday, 30th July 2021
School closed for summer break
Addendum to policies owing to Covid 19
Important reminder
Internet Safety advice for parents
Please visit the "Links" section of our website and click on "E safety" for lots of important advice and information for parents.
RC Electrical, website sponsor for 2020/21
Come and see what we do...
St Jarlath's Primary School 89 Charlemont Rd, Blackwatertown, Dungannon, County Tyrone, BT71 7HH | Telephone: 028 3754 8826

WEBSITE BY: SCHOOLWEBDESIGN.NET | Login