5th October 2020
Dear Parent/Guardian,
As we enter October can I outline the procedure which will be followed in the event of any pupil testing positive for coronavirus. All those pupils identified as close contacts will receive a letter from the PHA telling them to self isolate for 14 days.
All other pupils in our school will also receive a letter advising them that there is a positive case but that they are not a close contact. So if you have more than one child at our school, expect more than one letter. Please read each letter carefully.
It is VITAL that parents continue to contact PHA on 0300 555 0119/ 0300 555 0114 BEFORE sending pupils to school if pupils display any of the symptoms of coronavirus. You must call from a mobile telephone.
All symptomatic pupils must remain at home for 14 days or 48 hours after receiving a negative result.
All pupils identified as close contacts remain at home for 14 days, even if they have a negative test result.
If in doubt contact Mrs Loughran for advice.
The normal school rules re sending sick pupils to school remain. Pupils with vomiting or diarrhoea must always be kept at home for 48 hours after their last bout of illness.
Parents must continue to abide by the collection times for pupils and remember to keep a 2m distance from all other adults, including staff.
Thank you for your fantastic support to date.
God bless,
Mrs J Loughran
Principal
jloughran940@c2kni.net
.
Gallery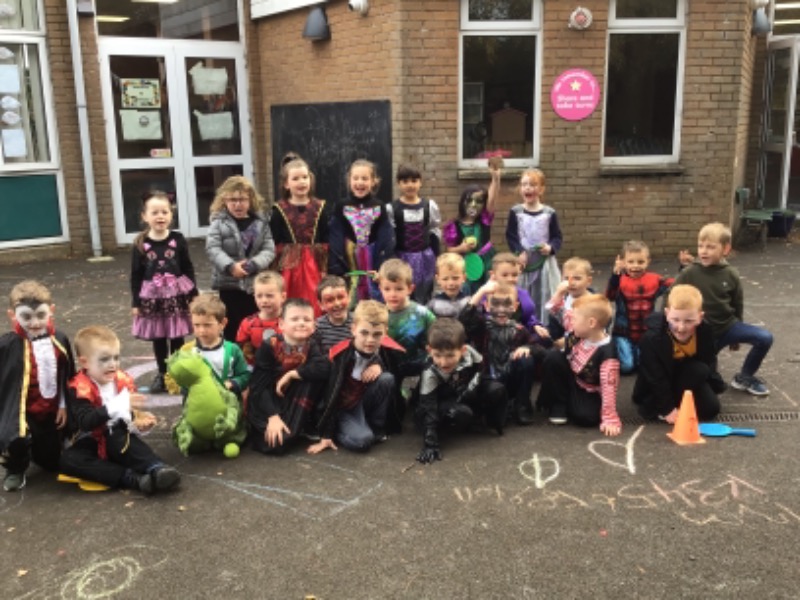 Play your part as we restart
Calendar
Thursday, 22nd October 2020
School closed by DENI.
Friday, 23rd October 2020
School closed by DENI.
Monday, 26th October 2020
School closed for Halloween
Addendum to policies owing to Covid 19
Our school home learning plan in the event of a class/whole school self isolating.
If a class/whole school is forced to close owing to a positive coronavirus case or government directives,home learning will move to the Seesaw app. This app allows pupils, teachers and parents to communicate with each other. Work will also be posted on the school website for those pupils who cannot access Seesaw.
In addition each class will receive a two week emergency home learning pack which is to be kept in a safe place until such times as directed by class teachers to use. This will ensure that all pupils will have access to paper materials as well as online.
This plan has been put in place as a result of parent responses to online learning during lockdown and we hope there will be opportunities for all pupils to continue with their learning while at home.
Staggered collection times
Staggered collection times: From Tuesday 6th October
In order to avoid a lot of children leaving school at the same time the following collection times will apply for the month of September initially.
Parents are asked to abide by these times as they are designed with children and staff safety in mind.
Classes

Collection

P1 and P2

1:30pm from classroom doors

P3 and their siblings in P4 - P7

and all pupils from the village

2:15pm from classroom doors

P4 and P6 and their siblings in P5 and P7

2:20pm from door of entry

Everyone else

2:25pm from door of entry

Pupils using bus

2:30pm

All adults collecting children MUST keep a 2metre distance from others and MUST

not gather in groups inside or outside school grounds.

No adults will be allowed to enter school unless invited/arranged. When entering school

adults must wear a face mask.

.
RC Electrical, website sponsor for 2020/21
Come and see what we do...
St Jarlath's Primary School 89 Charlemont Rd, Blackwatertown, Dungannon, County Tyrone, BT71 7HH | Telephone: 028 3754 8826

WEBSITE BY: SCHOOLWEBDESIGN.NET | Login